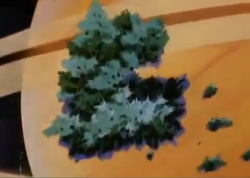 Tethys is a icy moon of Saturn discovered by Human Astronomer Cassini on March 21, 1684.
Penal Mining Settlement
Edit
The Homeworlds exiled Terran criminals to Tethys to work as miners in the moon's harsh conditions with the promise of their eventually freedom. After the creation of Neosapiens, the mine was abandoned, leaving the prisoners to die rather than their promised freedom. The criminals survived by building bases, ships and constantly raiding the interplanetary commerce of the homeworlds for supplies. The convicts created the Pirate Clans and used Tethys as their primary base until the discovery of Chaos. During the Pirate Clans War, the Battle of Tethys ended in a stalemate when Exofleet withdrew due to the Neosapien War. During the Second Drej War, the Drej targeted Tethys once the destruction of the Titan.
Pirate base
Edit
It was later the site of a Heavily fortified base of the Pirate Clans and the site of a protracted battle between the Exofleet and the pirates.
Ad blocker interference detected!
Wikia is a free-to-use site that makes money from advertising. We have a modified experience for viewers using ad blockers

Wikia is not accessible if you've made further modifications. Remove the custom ad blocker rule(s) and the page will load as expected.