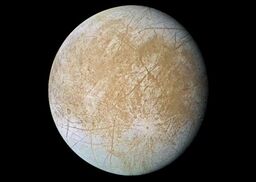 Europa is a moon of Jupiter. It is completely covered in ice, but is suitable for picnics. Jupiter is also visible from the surface. Europa is one of Jupiter's inhabited moons. It is currently still under development, but there are some town, roads, and a railroad. It is modeled after a small town in Arizona.
Cowboy BebopEdit
Transformers: UniverseEdit
Ad blocker interference detected!
Wikia is a free-to-use site that makes money from advertising. We have a modified experience for viewers using ad blockers

Wikia is not accessible if you've made further modifications. Remove the custom ad blocker rule(s) and the page will load as expected.