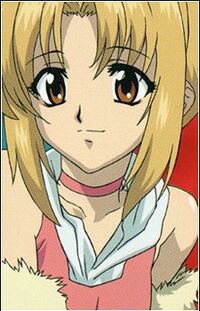 Asuka Atsukawa is first child that Yuuki started to take care of in Gald, and now lives with Yuuki. Asuka finds and takes care of stray animals that she finds. She attempts to help around the house, but her cooking is horrible. However as seen in episode 12, there is more to her then meets the eyes.
Ad blocker interference detected!
Wikia is a free-to-use site that makes money from advertising. We have a modified experience for viewers using ad blockers

Wikia is not accessible if you've made further modifications. Remove the custom ad blocker rule(s) and the page will load as expected.